CHARGES
Consultation fee with a General Practitioner: from 15,400 JPY
Consultation fee with a Specialist: from 16,000 JPY
These charges are exclusive of any tests or procedures (blood test, xray etc).
Other Charges (typical fees):
CD-ROM (if you wish to have a copy of your Xray) 3,300 JPY
Medical certificate for work/school 3,300 JPY
Certificate of diagnosis 3,300 JPY
Referral letter for MRI, CT, Physiotherapy, Specialist consultation outside the Clinic 3,300 JPY
Medical report: from 5,500 JPY
PAYMENT
We are unable to accept Japanese National / Social Health Insurance (Hoken) nor can any payments made to this clinic be reimbursed by the Hoken.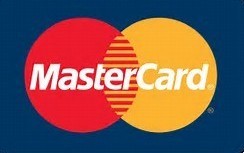 VISA, JCB, Master, AMEX, Diners and Discover are accepted at the cashier desk.
We ask patients to settle the payment on the day that the services are rendered.