Semaglutide is a medication that was developed to treat diabetes and was approved in the US 2017 (2018 in Japan). It's one of a family of drugs called GLP-1 agonists that have been widely used for nearly two decades as a treatment for diabetes, and more recently as a treatment for obesity. These drugs have a number of actions, including appetite suppression.
Semaglutide and other GLP-1 agonist medicines haven't yet been approved for treatment of obesity in Japan. However, these treatments are currently approved for this use in many countries, including the US.
In Japan, the Semaglutide formulation for obesity (Wegovy – Semaglutide 2.4mg) is not yet available. However, a formulation for diabetes (Ozempic – Semaglutide 2.0mg) is available, and is commonly used off-label for the treatment of obesity.
Ozempic is available for prescription at our clinic, and our doctors have extensive experience in using this for the treatment of obesity. Many of our patients who had previously been unable to lose weight through lifestyle change alone have achieved great results with this treatment.
How effective is it?
In patients with obesity, Semaglutide typically results in a 5-10% weight loss, depending on the dose used.
How is Semaglutide used?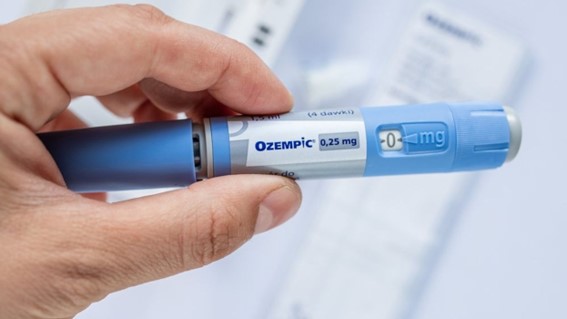 Patients receive a pen device with which to self-administer a small once-weekly self-injection. To minimize side effects, the initial dose is low (0.25mg). At 4 weekly intervals progress is reviewed and if necessary, the dose increased stepwise.
How much does it cost?
Each 2mg pen device costs around ¥22,000. For patients on low-dose treatment, this will last around 4 weeks. For patients on high-dose treatment, this will last for 1 week.
Who is suitable for treatment?
In general, the following patient groups are suitable for pharmacological weight loss treatments:
Body mass index (BMI) of 30 or above Or
Have a BMI of 27 or above with a complicating metabolic problem such as high blood pressure or high cholesterol
How long do I need to stay on this treatment?
Patients on GLP-1 agonists usually experience a gradual loss in weight over 6-12 months, followed by stabilization. Therefore, we usually recommend a period of treatment of a minimum of 12 months.
Maintaining weight loss after cessation of treatment can be challenging. To optimize the effectiveness of this treatment, we encourage all patients to put in place diet and other lifestyle changes while on treatment, to ensure that they are able to maintain a healthy weight after stopping treatment. Our dietitians and physiotherapists are available to support our patients with this.

References
Davies, M., Færch, L., Jeppesen, O. K., Pakseresht, A., Pedersen, S. D., Perreault, L., … Lingvay, I. (2021). Semaglutide 2·4 mg once a week in adults with overweight or obesity, and type 2 diabetes (STEP 2): a randomised, double-blind, double-dummy, placebo-controlled, phase 3 trial. The Lancet, 397(10278), 971–984. doi:10.1016/s0140-6736(21)00213-0