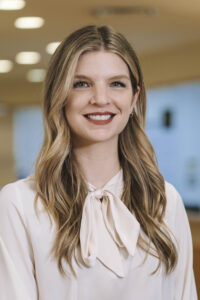 At Tokyo Medical and Surgical Clinic, we offer comprehensive and personalized diet advice and management with our in-house Dietitian, Victoria Lindsay.
Victoria is a US credentialed registered dietitian nutritionist, who attended Michigan State University for her undergraduate degrees in Nutritional Sciences and Dietetics and completed her graduate degree and clinical dietetic internship at Texas A&M University Kingsville.
Diet Support for Weight Loss
Having the right diet is the single most important aspect of achieving sustainable weight loss. However, with so much conflicting information about "the right diet", it can be confusing to know what to do. This is especially so in Tokyo, where the very different food culture makes standard diet advice difficult to follow.
Victoria has extensive experience helping our patients achieve their weight loss goals. Through a comprehensive assessment of patient's needs, she is able to tailor the diet management to a patient's individual situation and cultural background, going beyond mass-market diet advice.
Service Operating Hours
Victoria is at our clinic on Mondays, Wednesdays and Thursdays.
Initial assessment (90 minutes) – 27,500 JPY
Ongoing consultations (45 minutes) – 16,500 JPY
How to book
To arrange a consultation, please call our reception on the number below: